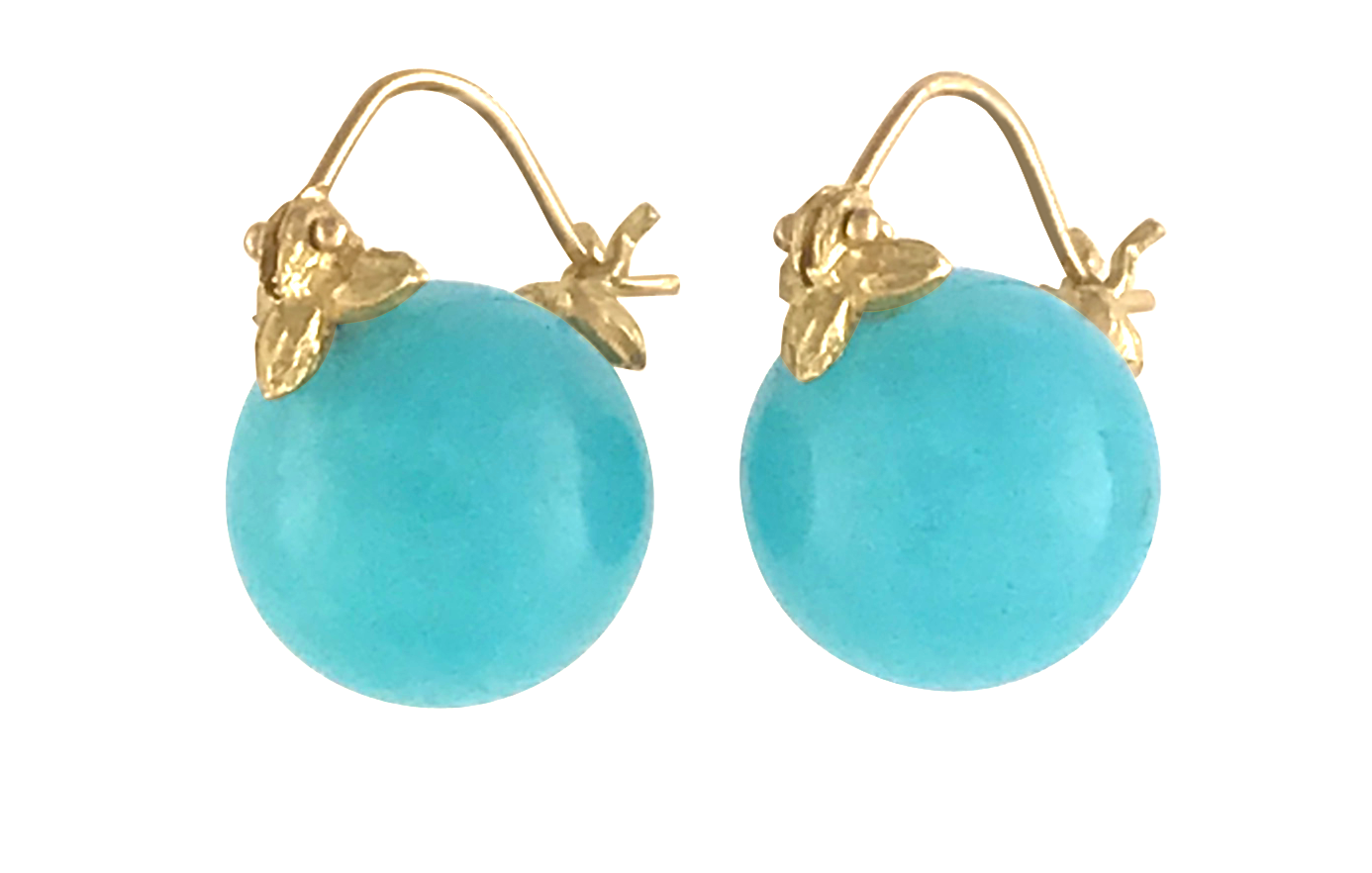 Smooth Amazonite 18k Flyer Earrings
Amazonite is a mostly opaque stone textured with pale milky-white cloudiness or streaking ranging from light green to greenish blue to deep green/blue. This pair is pure blue free of any white streaking. 

GS508Az

—

12mm smooth Amazonite 18K Flyer earring
---
Free FedEx shipping U.S.
Product is made to order.
---