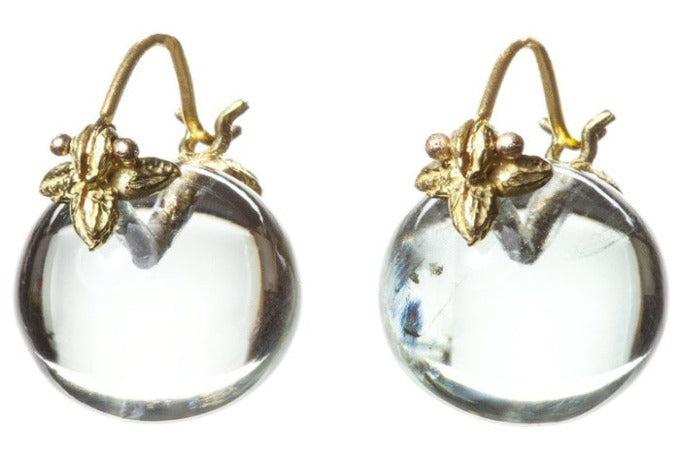 Smooth Round Pale Green Amethyst Flyer Earrings
Pale, mysterious and elusive, these green globes, like captured water glistening like dew droplets. Wear them like magic and make them your signature go to earring for everyday everywhere wear!
GS511GAmySmth

—

11mm Round Smooth Pale Green Amethyst 18k Flyer
---
Free FedEx shipping U.S.
Available for immediate shipment.
---