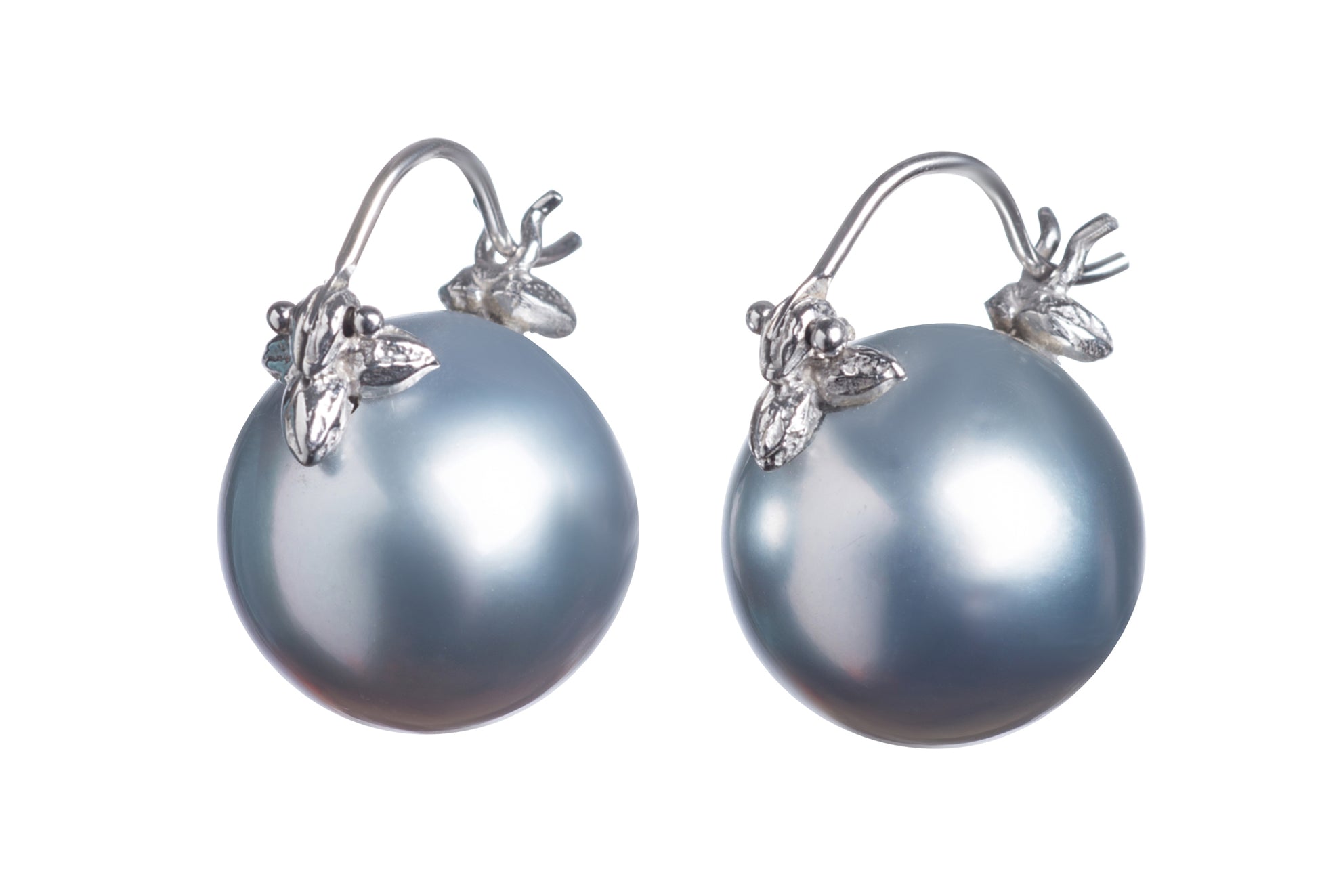 Gray with Pink Overtone Tahitian Pearls Flyer Earrings
How fresh! Pure gray Tahitian pearls with a slight, pink overtone are crisp and delightful, especially set off with white 18k gold. The effect is deliciously bright.
GS518GryTah

—

13.6mm round pure gray with pink overtone Tahitian Pearl, 18k white gold flyer earrings
---
Free FedEx shipping U.S.
Product is made to order: ships 6 to 8 weeks
---