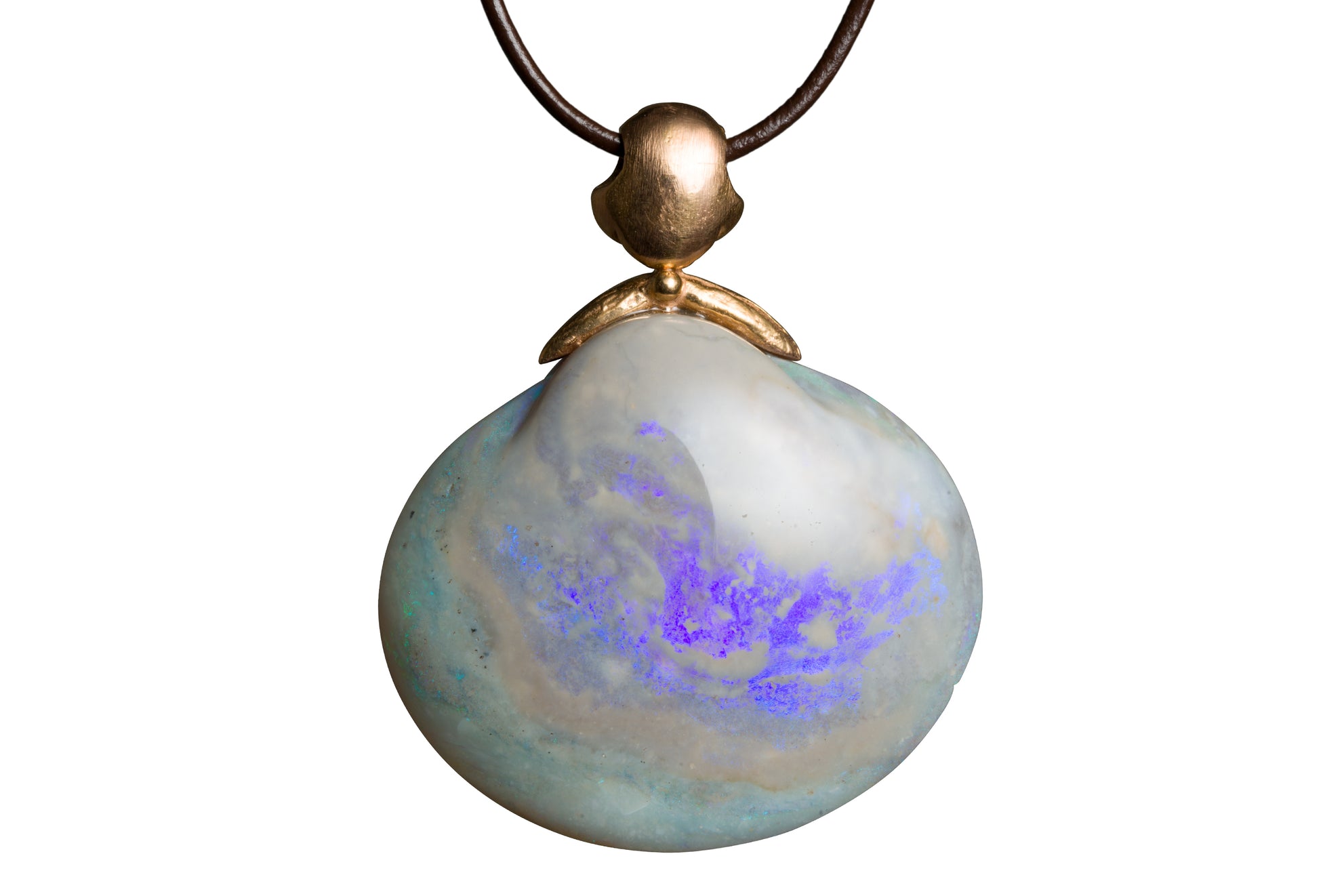 Opal Fossil Shell Pendant (Lollipop shaped)
Each side with a life of it's own this grey fossil shell pendant is beyond compare ... dive into the ocean blue-green flashy side or soar with the delicate sunset pink flashy side. Opals remarkable beauty is merely offered to you in the humble 18k pink setting gabrielle uses for nature's offerings.
GSOpPdGry(3) 22x24.5mm lollipop shaped gray with deep ocean blue flash Opal 18k pink double seed shell bail pendant on leather

—

Default Title
---
Free FedEx shipping U.S.
Available for immediate shipment.
---