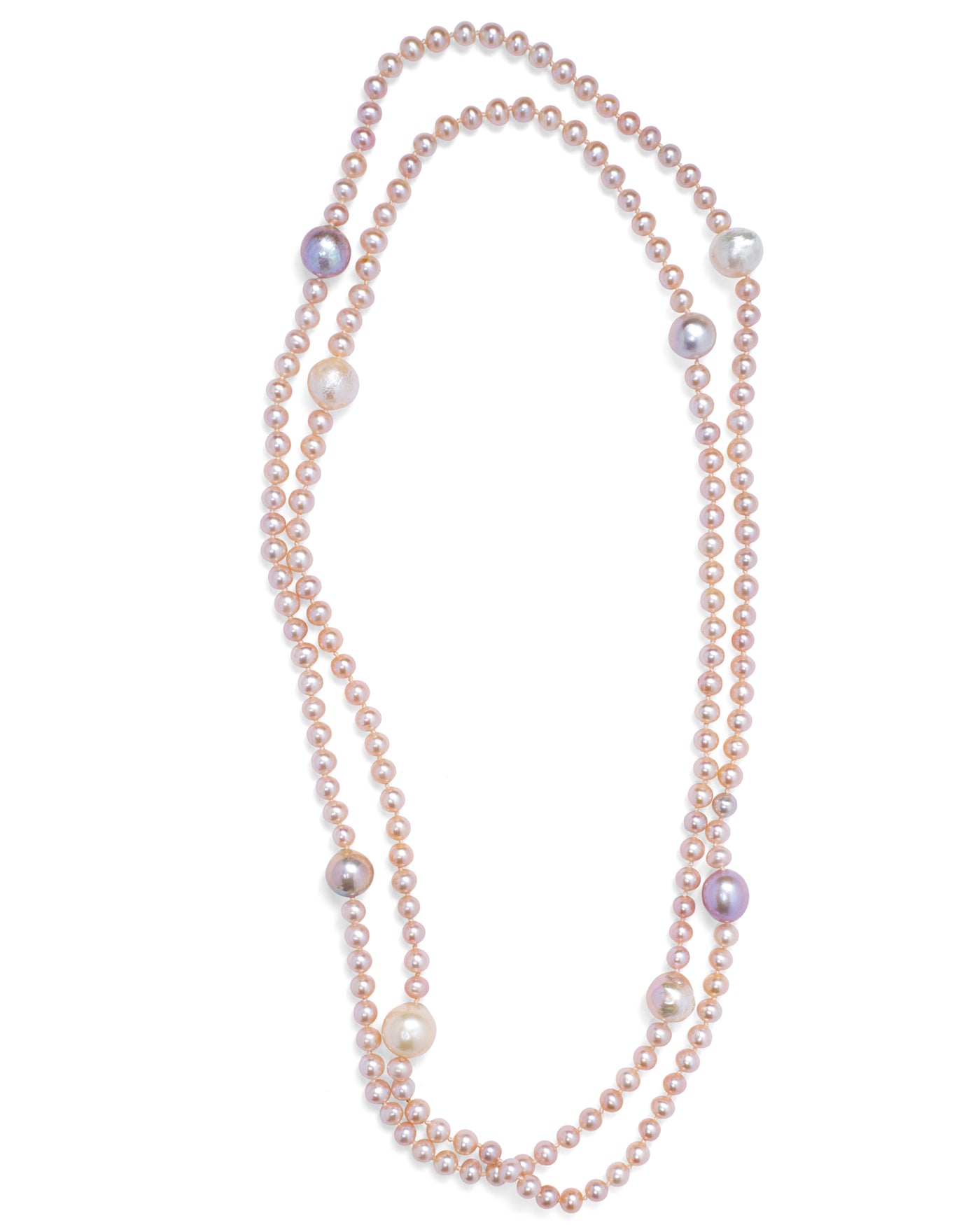 Pink Freshwater Double Length Necklace
A long, luxurious stretch of 4mm pink freshwater pearls are knotted into an endless 64-inch strand, and dotted with classic Gabrielle 8mm pink pearls in different shades. Wear wound around your neck as a short necklace, or drape into a luxurious double. And simply stunning worn loose in a single loop, perhaps with a charmeuse slip dress? Sensual and classic.
GS349PkLg-1

—

64" pink freshwater (4mm) pearls interspersed with 13mm M&M pearls, no clasp
---
Free FedEx shipping U.S.
Available for immediate shipment.
---