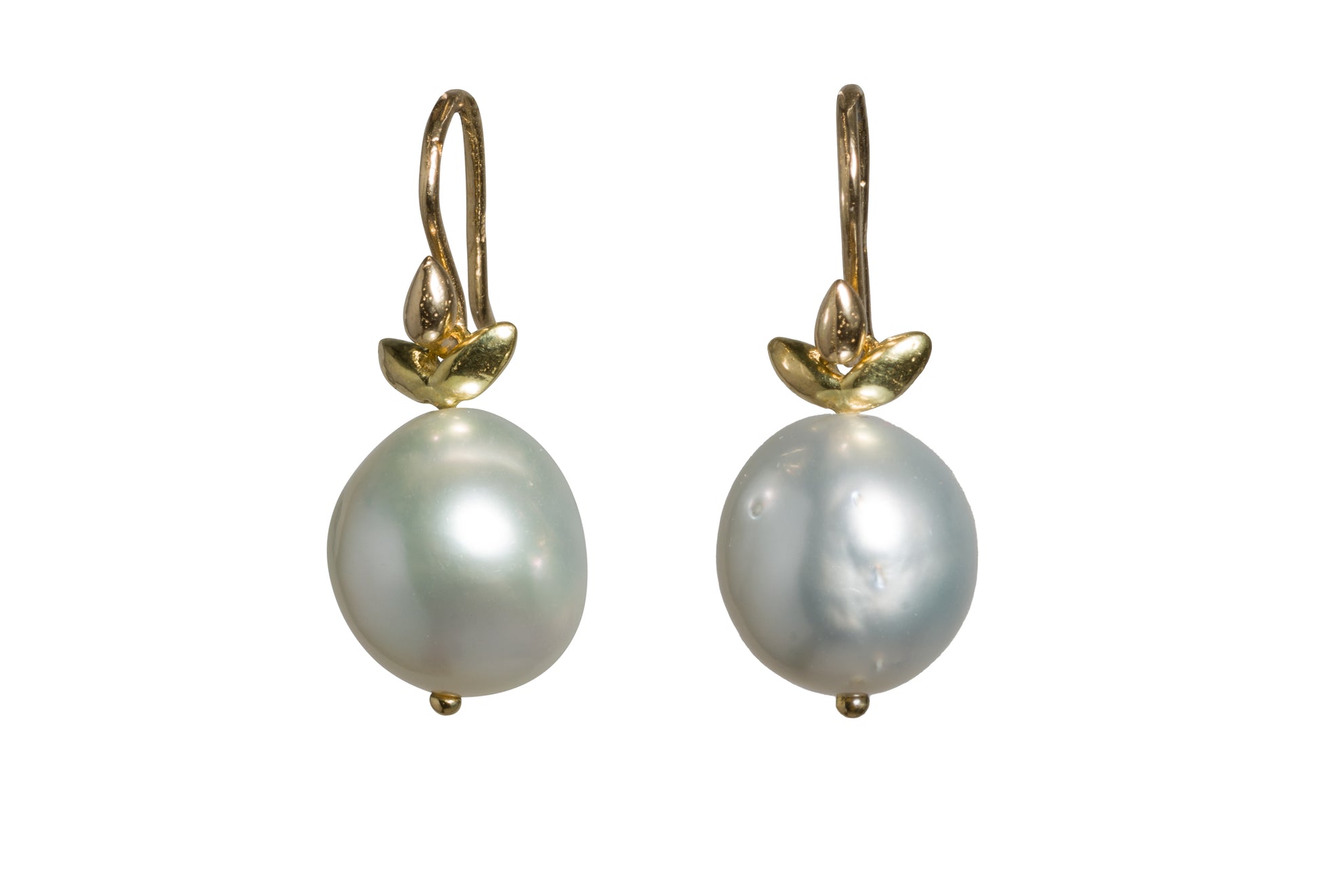 Silvery White South Sea Baroque 18k Wing Earrings
White South Sea baroque pearls with a hint of frosty grey luster hang delicately from 18k smooth wings and smooth seed earwires. A hint of glamour for day or night, make these your go to earrings.
GS636SilSS(a) 11x12.2mm silvery Tahitian on 18k smooth seed and single seed earwires

—

Default Title
---
Free FedEx shipping U.S.
Available for immediate shipment.
---