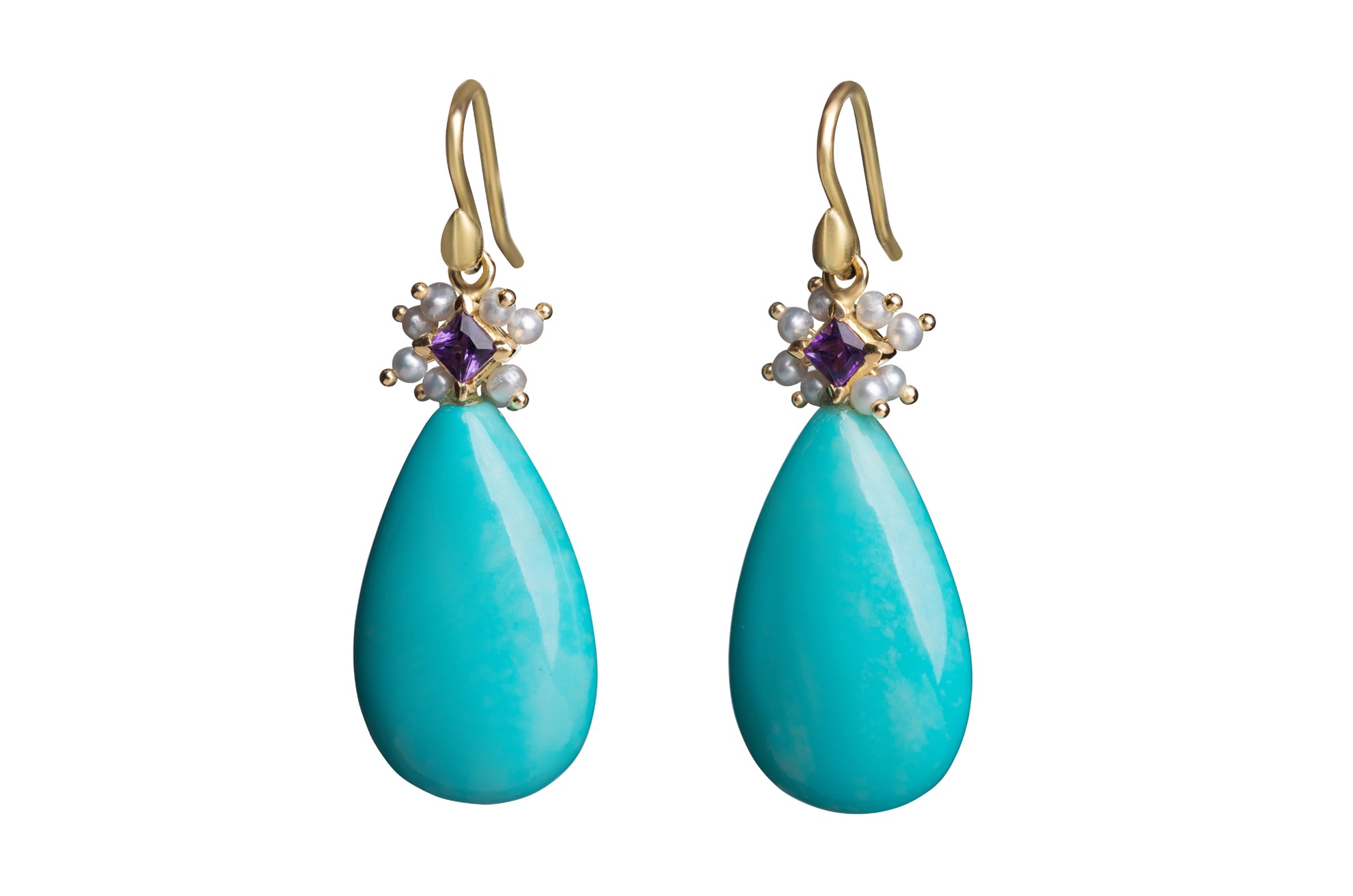 Tall Sleeping Beauty Teardrops Set with Pearls and Faceted Princess Amethyst Earrings
These earrings are true Sleeping Beauties. First and foremost, they have a soothing, ladylike presence, with their faceted amethyst and pearl setting, like a princess at rest. Second, the perfect turquoise drops are from the now-closed and famed Sleeping Beauty turquoise mine in Arizona. This is an elegant pair that can't be repeated, so don't rest on your decision to claim them as your own!
GS92TQAmy

—

Sleeping Beauty teardrop 24x15x9mm set with 4mm faceted amethyst princess cut & pearl studded setting on signature 18k smooth seed earwires
---
Free FedEx shipping U.S.
Product is made to order: ships 6 to 8 weeks
---