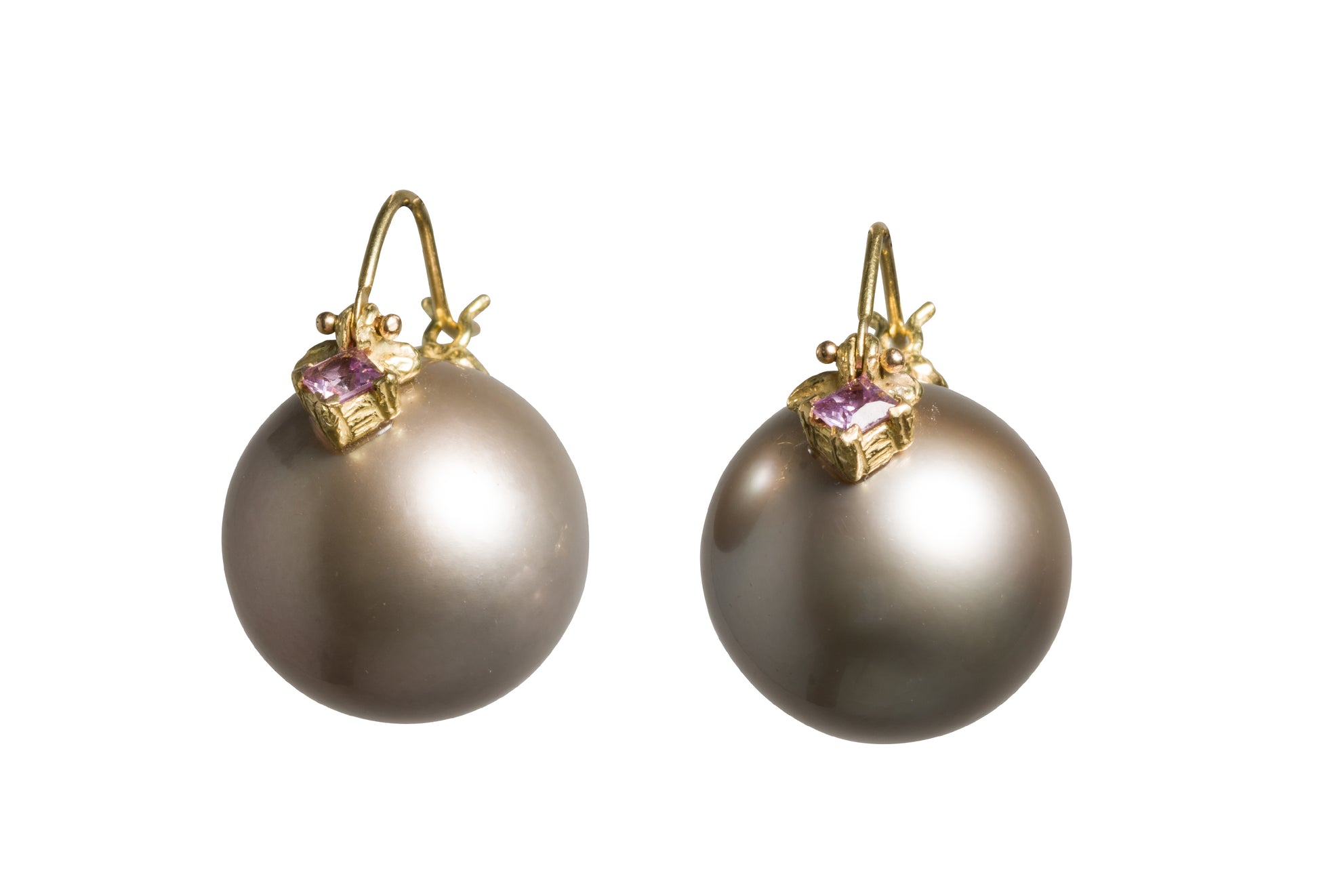 Taupe (15mm)Tahitian Purple Princess Cut Sapphire 18k Flyer Earring
Taupe or latte as the Italians would have it, is the chic-est and most wearable neutral, and these 15mm gumball size purple sapphire princess cut Tahitian pearl Flyers, huge and divine -- and put the word "neutral" to shame. Wear these everyday, if you dare!
GS518TpPplSappTah 15mm taupe Tahitian purple sapphire Flyer earring

—

Default Title
---
Free FedEx shipping U.S.
Product is made to order.
---