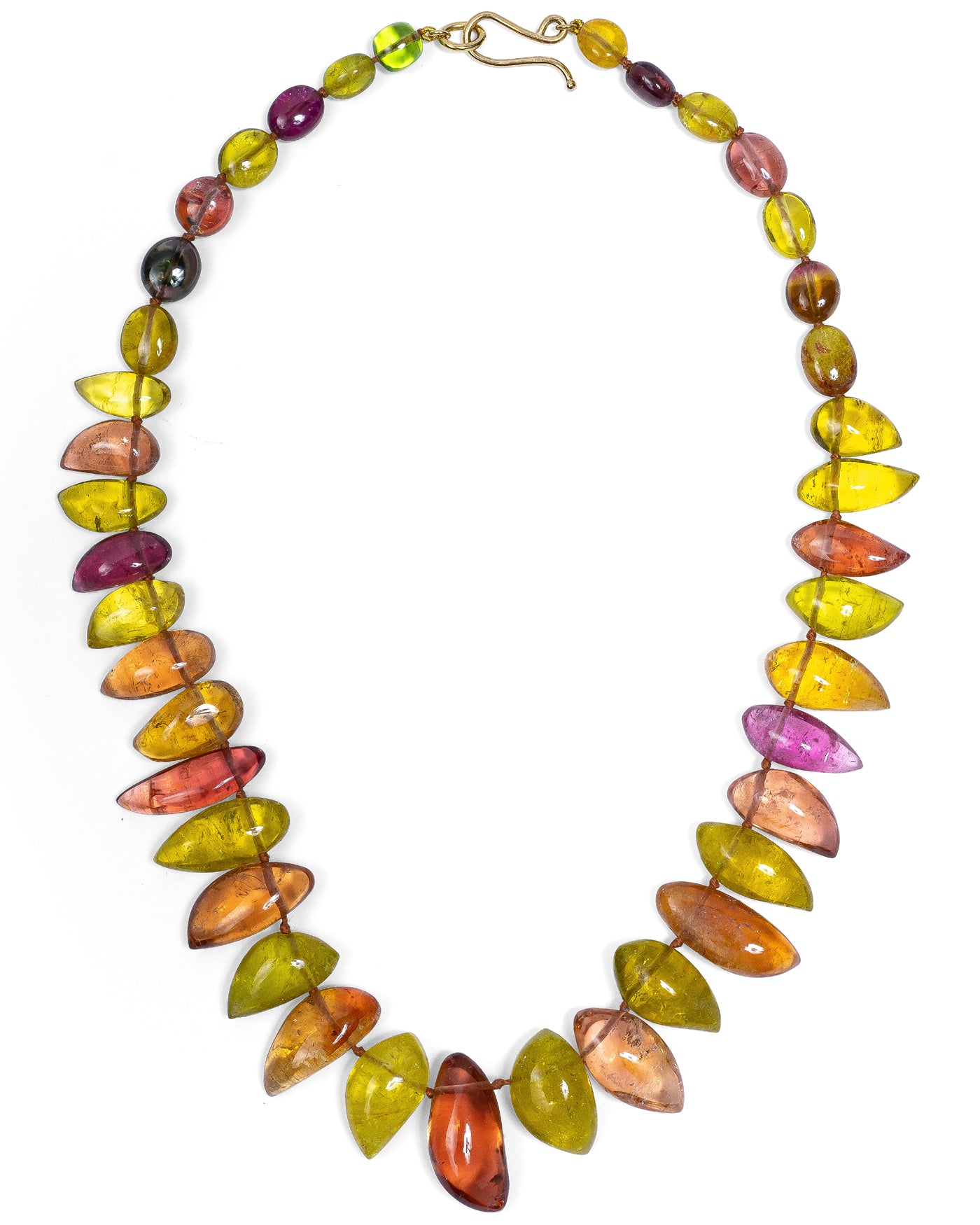 Tourmaline Paisley Necklace
Fire and sunlight will dance around your neck when you don this stunning 18-inch necklace of paisley- and oval-shaped tourmaline beads, Colors range from lime, chartreuse and apricot to sweet shades of watermelon and rose. Clasped with Gabrielle's handmade 18k hook-and-eye closure.
GSSPAsstTormNk-1

—

Smooth tourmaline oval and paisley shaped beads ranging in luscious colors of rose, chartreuse, watermelon, lime and apricot, on signature handmade 18k hook & eye (approx 335cts)
---
Free FedEx shipping U.S.
Available for immediate shipment.
---