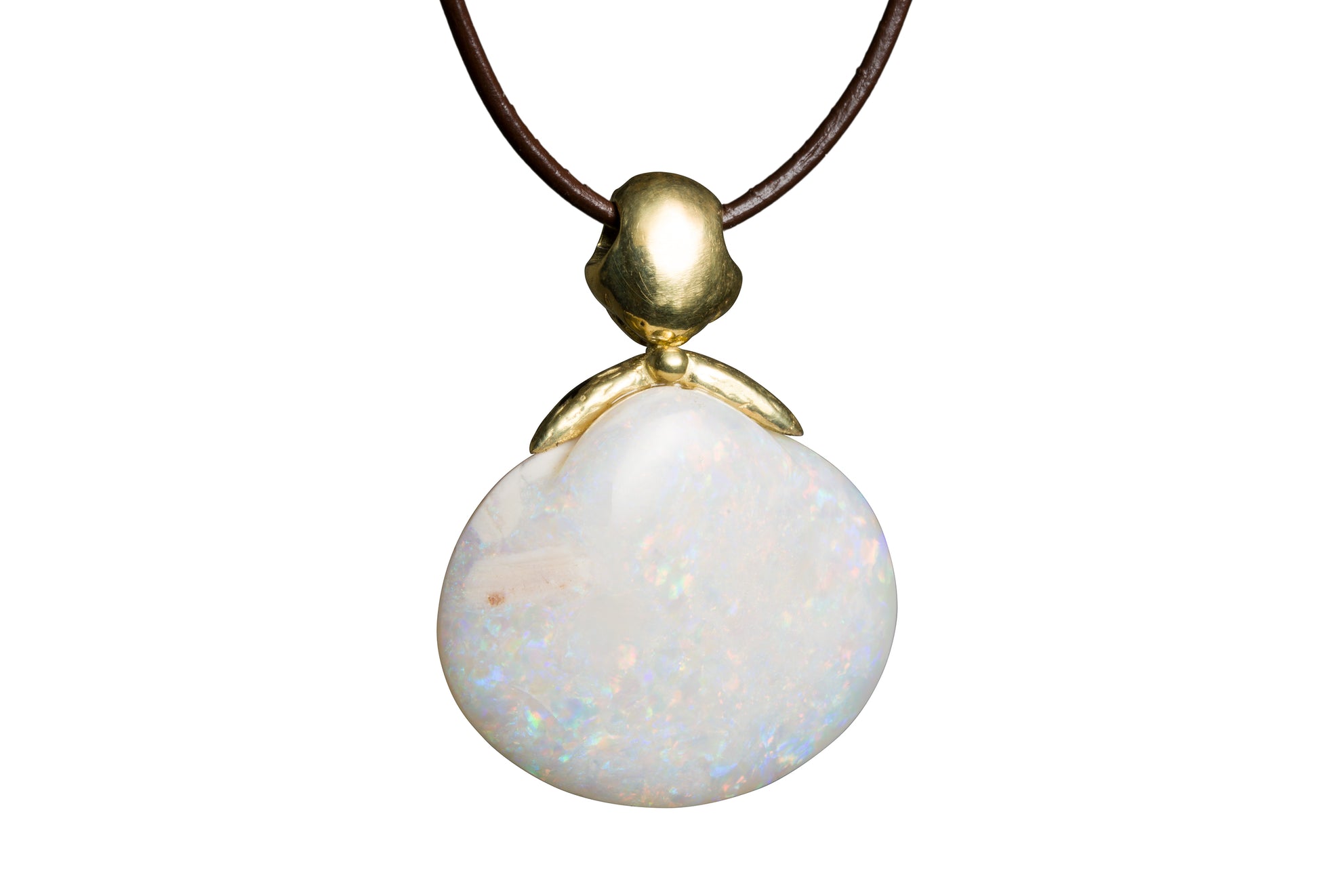 White Opal Shell Pendant on Leather
Rainbow confetti opalescence scattered within the pure white of this fossil opal is as delicately feminine as one can imagine. Words cannot describe. Gabrielle's 18k double seed and shell bail setting is only an avenue to share nature's magnifiscience.
GSOpPdWh(2) 16x20mm white opal shell (fossil replacement on 18k shell bail & small double seed setting on leather

—

Default Title
---
Free FedEx shipping U.S.
Available for immediate shipment.
---