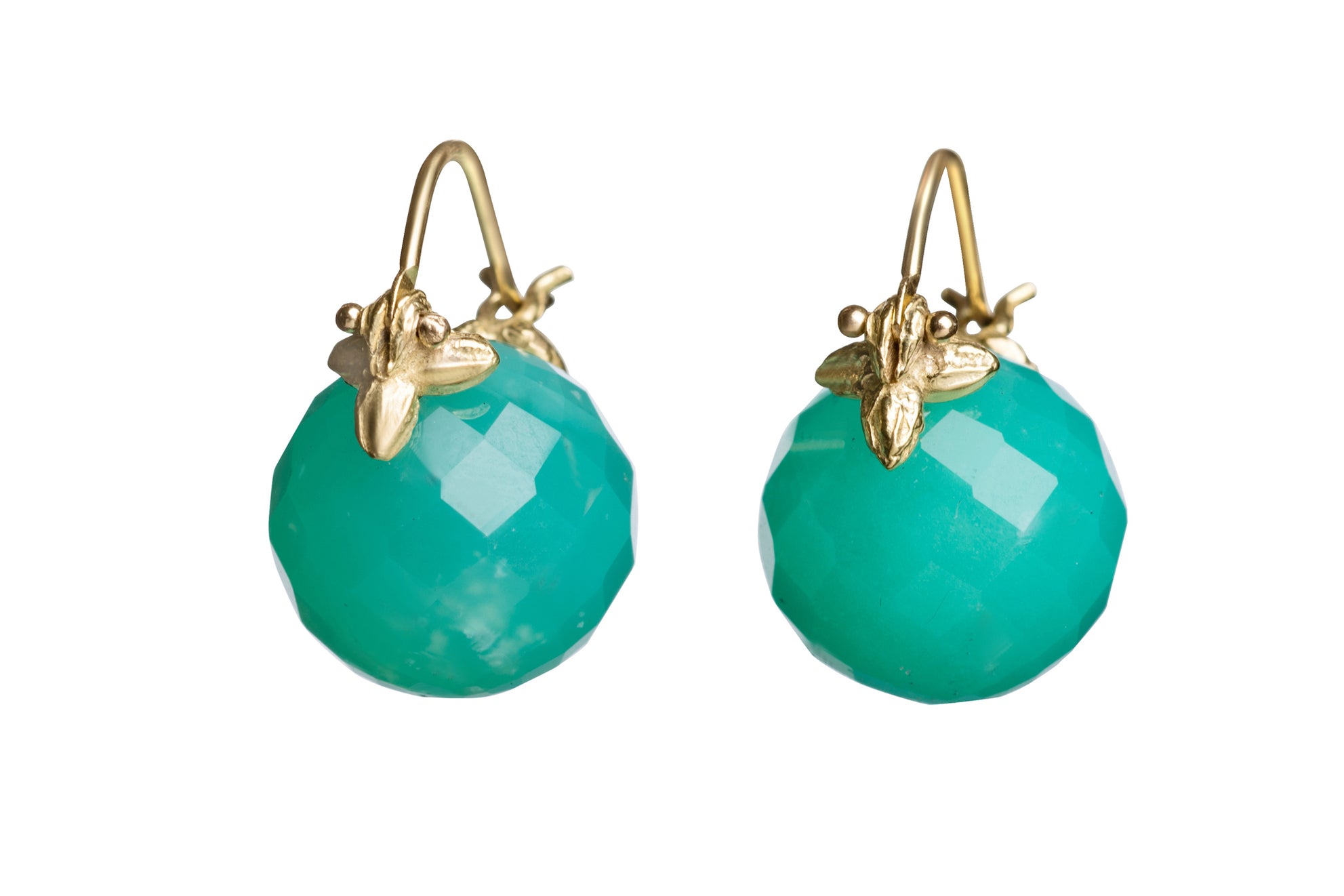 Round Faceted Chrysoprase Flyer Earrings
These gorgeous icy, blue-green chrysoprase are luminous from within, displaying a translucence not typical for this gem. The color is like summer personified- or an iceberg's long-frozen depths. But there's no running hot and cold for these very special earrings.
GS508CrySp

—

12mm round faceted chrysoprasae 18k Flyer earrings
---
Free FedEx shipping U.S.
Product is made to order.
---