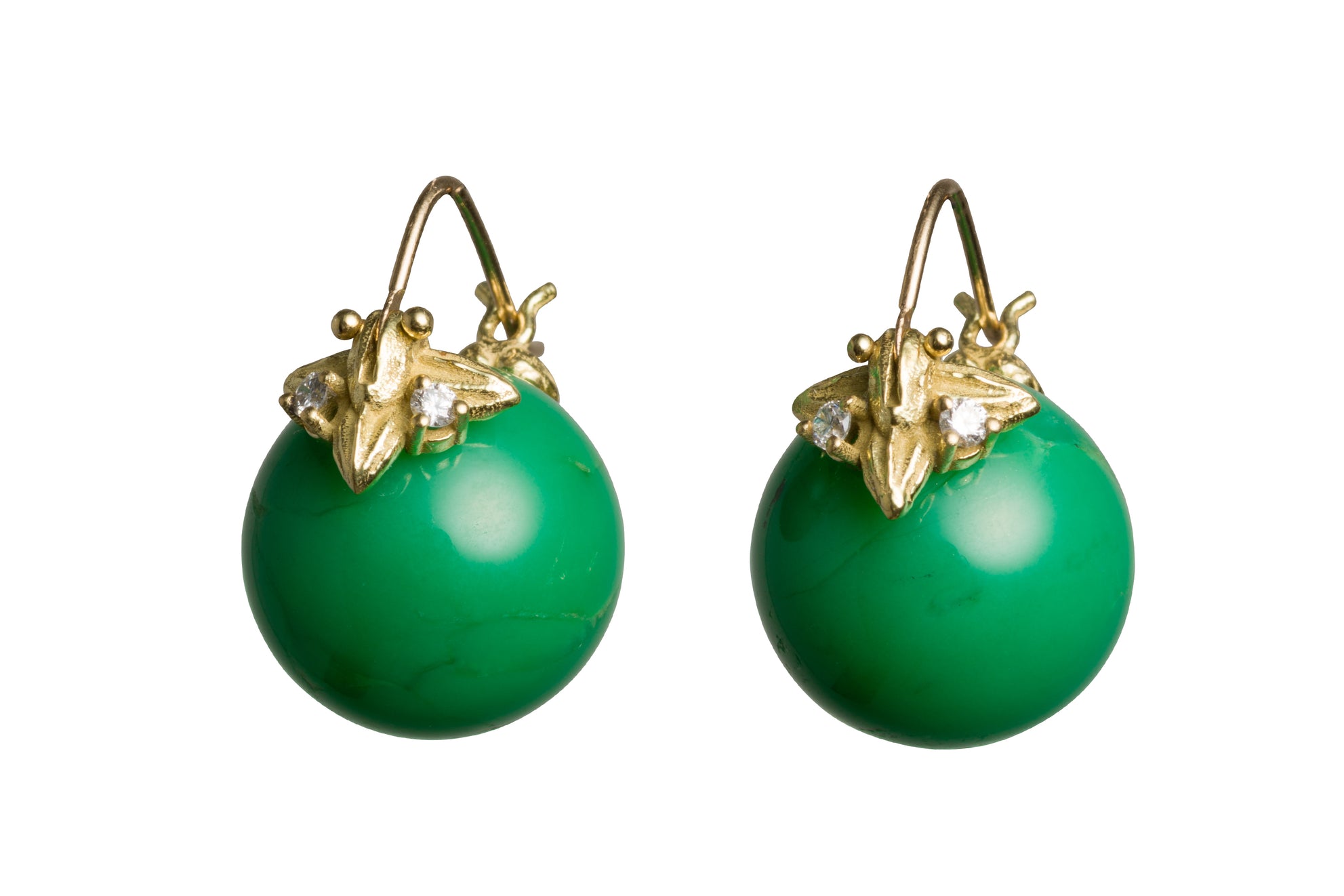 Deep Green Chrysoprase w. Oversized 2 Diamond Eyed Flyer Setting
Deep green chrysoprase flyers seem to capture all that is lovely in the natural world, and bring that beauty to your ears. Like Eve, aren't you tempted to take a bite? 
GS513CryDia. 13mm high quality chgreen chrysoprase w 18k oversized 2 diamond eyed Flyer setting

—

Default Title
---
Free FedEx shipping U.S.
Product is made to order.
---