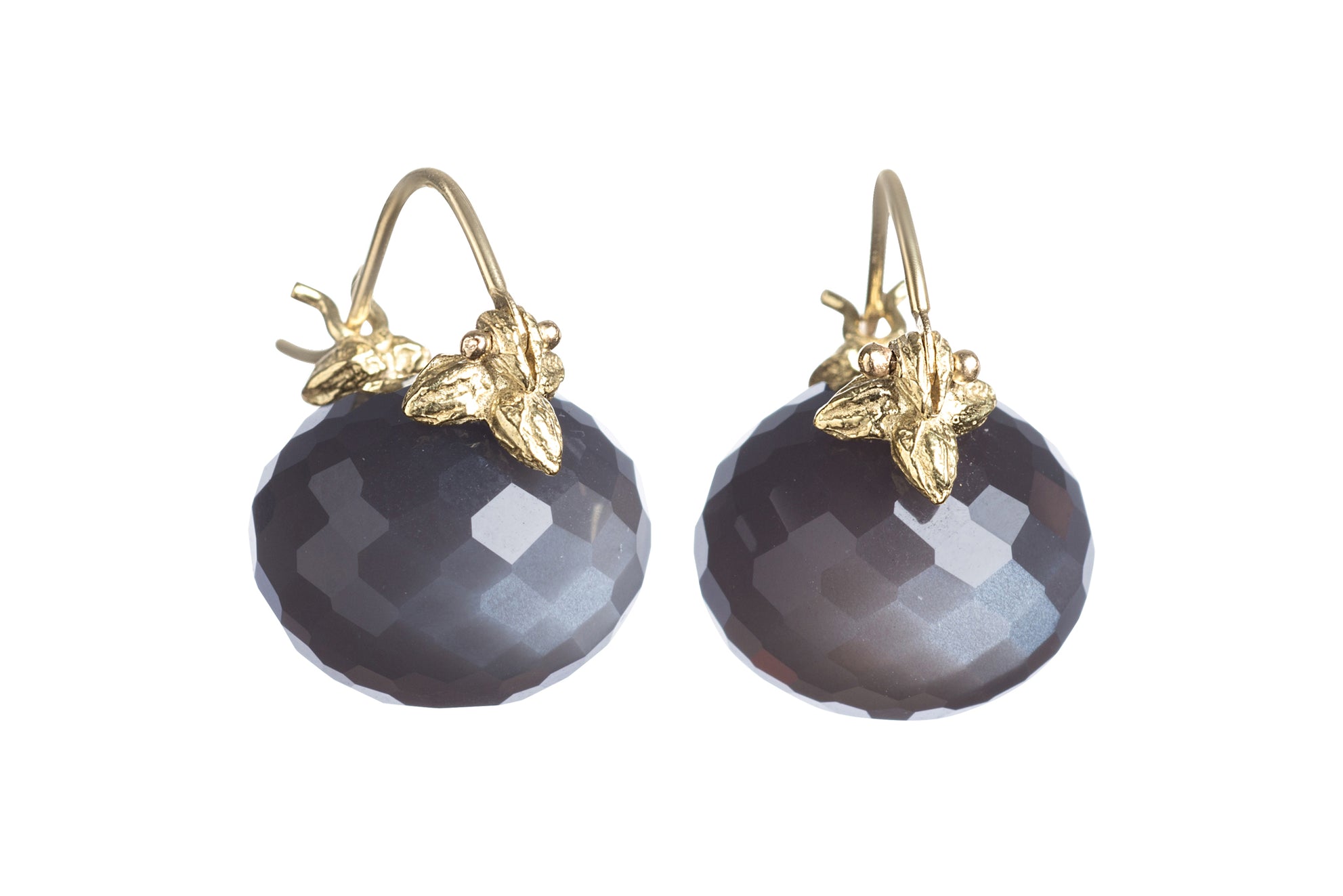 Faceted Rondelle Gray Moonstone Flyer Earrings
gray moonstone is said to be imbued with powers to help us see "beyond the veil" and into clairvoyance and with its watery depths and inimitable chatoyance (the specific light-shifting luster of moonstone) it's easy to understand how the stone earned such a reputation. But feel free to enjoy these spectacular plump and ripe rondelles for their aesthetic pleasures alone.
GS518GryMn

—

11x13mm faceted gray moonstone rondell, 18k flyer earring
---
Free FedEx shipping U.S.
Available for immediate shipment.
---