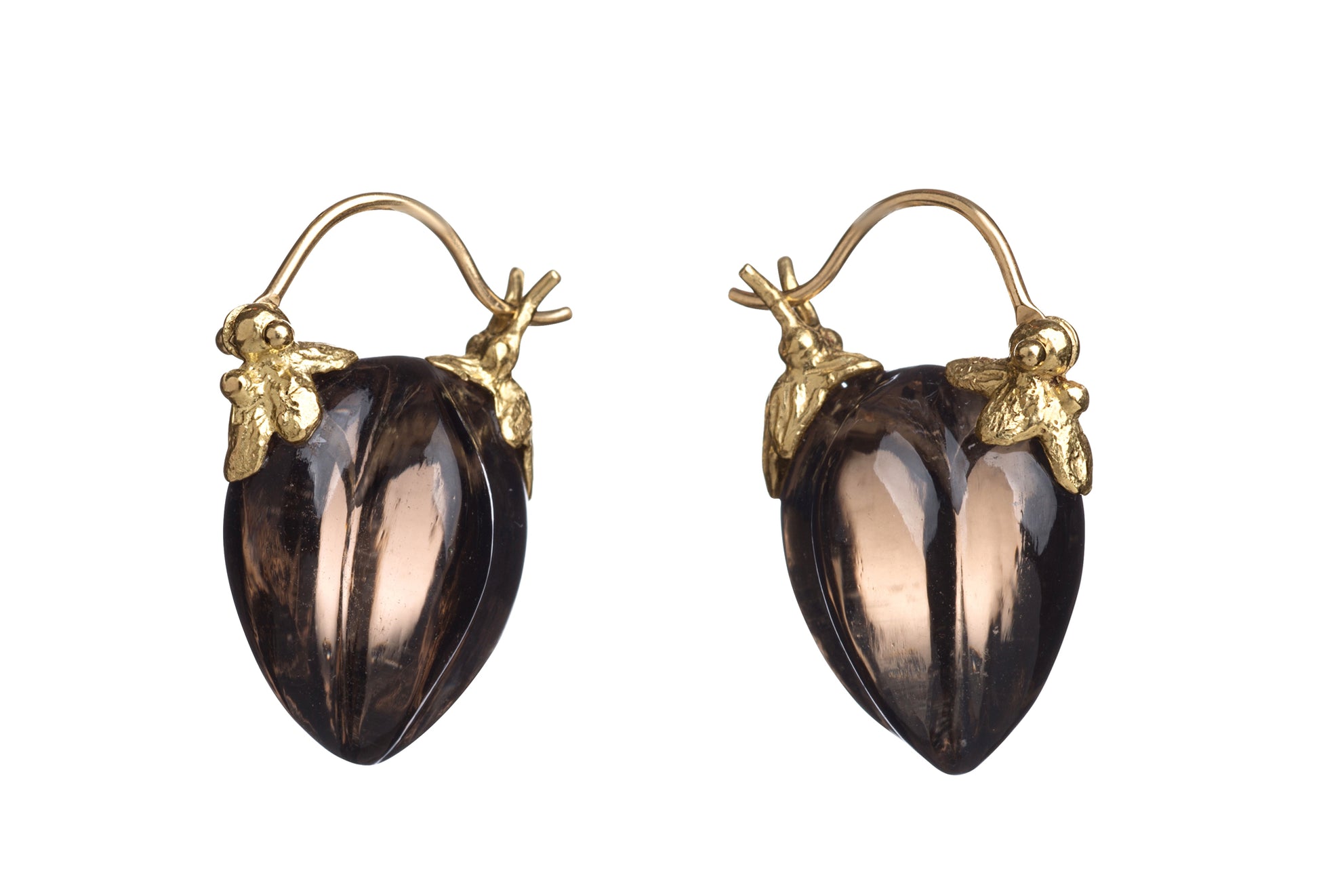 Gourd Pod Carved Smokey Quartz Earrings
I know that I who writes these captions should have no favorites in the Gabrielle Sanchez jewelry box, but I must admit I have a special weakness for the smooth, carved-gourd pod shape: the combination of nature's own inspiration carved from smoky quartz paired with the refinement of Gabrielle's petal Flyer setting makes me swoon. And you?
GS549SmQtz

—

12x15mm Smooth gourd-pod carved smoky quartz 18k petal flyer
---
Free FedEx shipping U.S.
Available for immediate shipment.
---