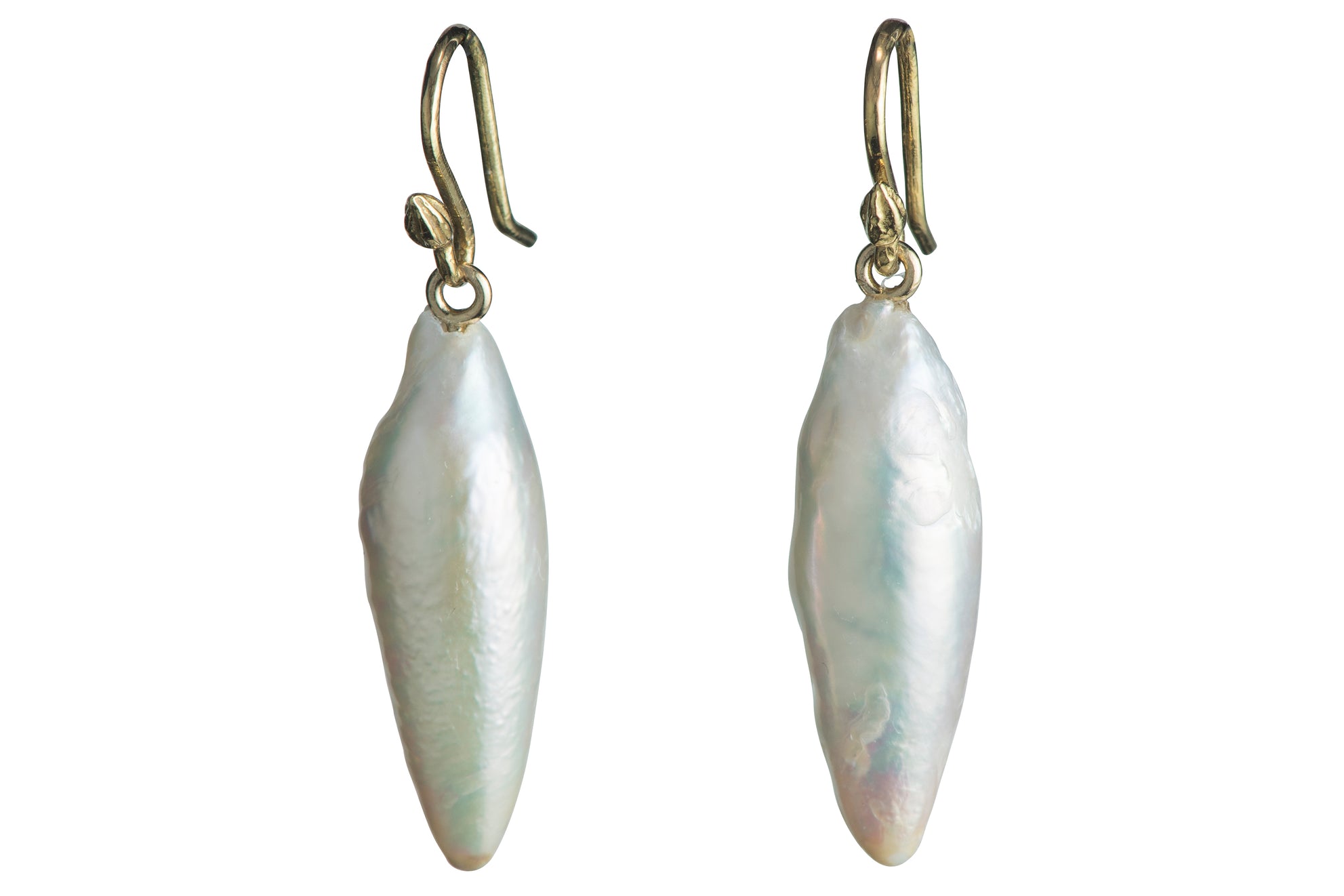 Japanese Biwa Pearl spears on 14k Earwires
A find from deep within Gabrielle's jewel chest, these perfectly matched spear-shaped Biwa pearls have a remarkable nacre that gives them a glow that seems to emanate from within. A non-traditional shape, with the most traditional of attributes. Hung from a 14k gold single-seed earwire. True originals.
GSBwSpr(1)Japanese Japanese Biwa Japanese Biwa pearl elongated spear-shaped Biwa pearls on 14k single seed earwires

—

Default Title
---
Free FedEx shipping U.S.
Available for immediate shipment.
---