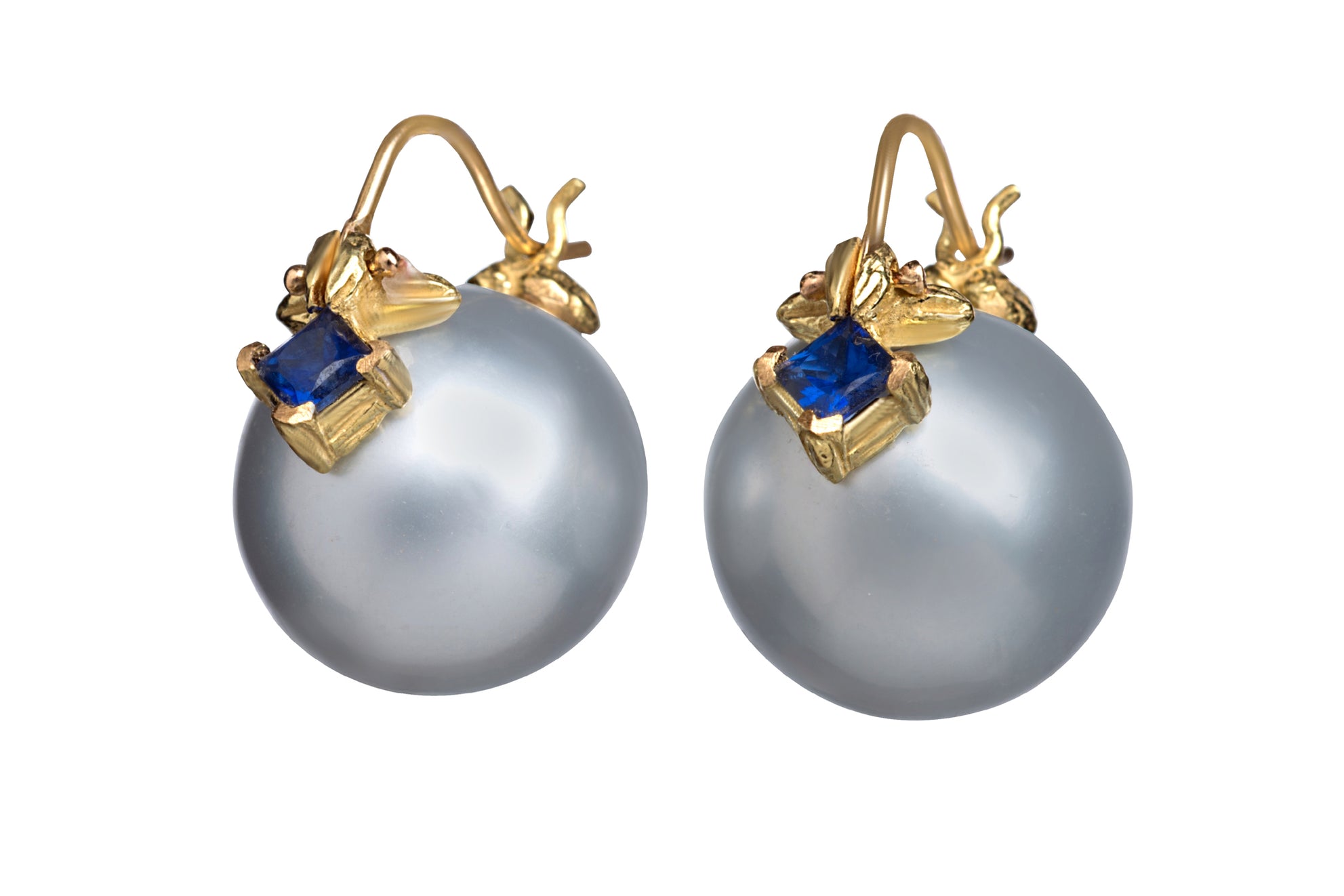 Large Round Baby Blue Tahitian with Deep Blue Princess Cut Sapphires Flyer Earrings
Simply luxurious Tahitian pearls have an unusual blue cast, making them all the more precious. They are given a Rennaisance-style luxury with deep-blue princess-cut sapphires set into 18k gold flyer settings. Buy them to celebrate a special occasion, and turn them into family heirlooms future generations will treasure.
GS518BlSSBlSapp

—

13-13.5mm round baby blue Tahitian 18ky deep blue princess cut sapphire Flyer earring
---
Free FedEx shipping U.S.
Available for immediate shipment.
---