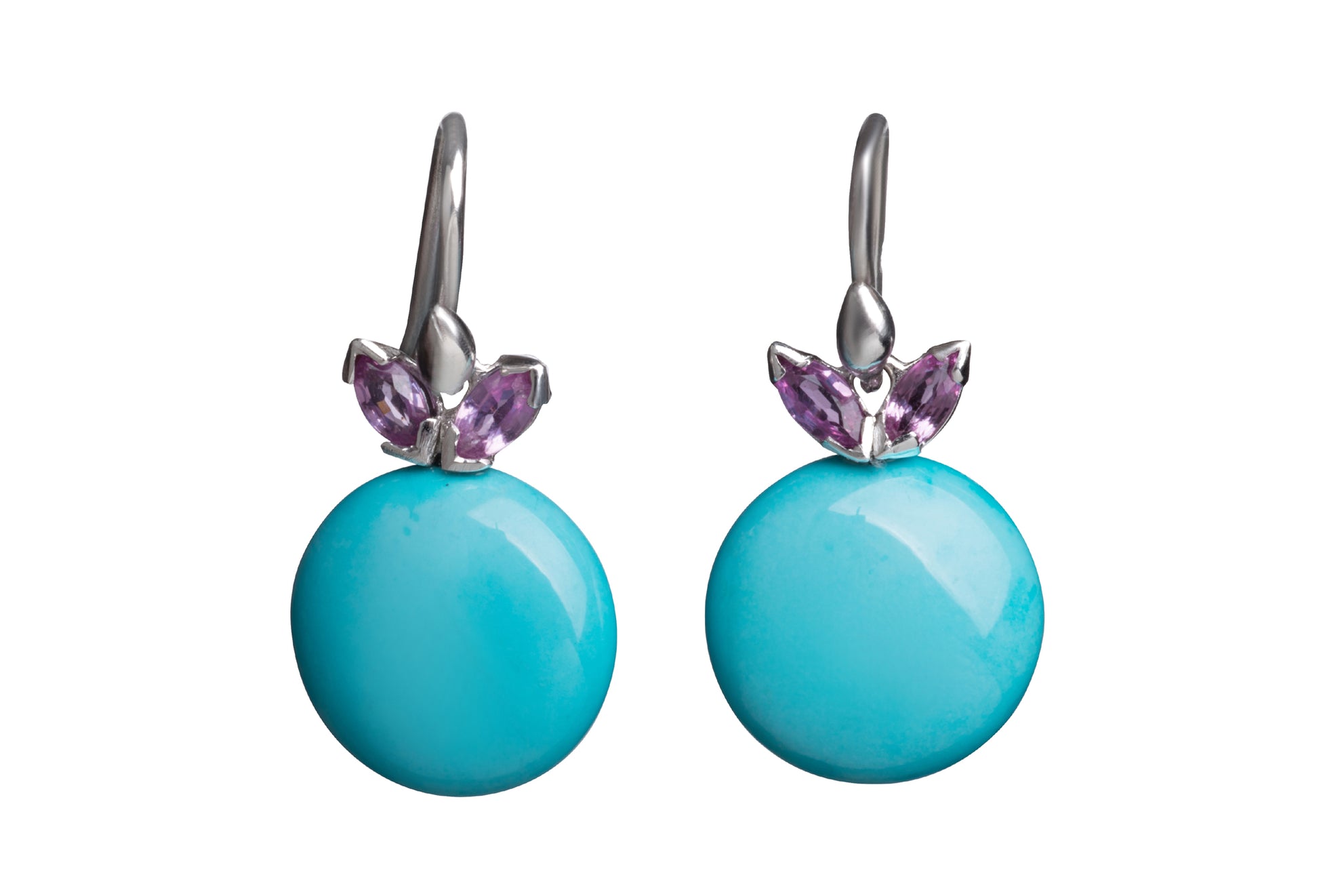 Sleeping Beauty Turquoise M&M Topped with Pink Sapphire Wings Earrings
Rare and getting more rare, Sleeping Beauty turquoise (from the Arizona mine that bears that name, and is now closed) is valued for its purity. Here, two sleeping beauties in the M&M shape are topped with sweet pink sapphire marquis wings in 18 white gold on smooth seed earwires.
GS636TQPkSapp

—

Sleeping Beauty M&M shaped pearl topped with pink sapphire marquis with 18K white gold & smooth seed earwires
---
Free FedEx shipping U.S.
Product is made to order.
---