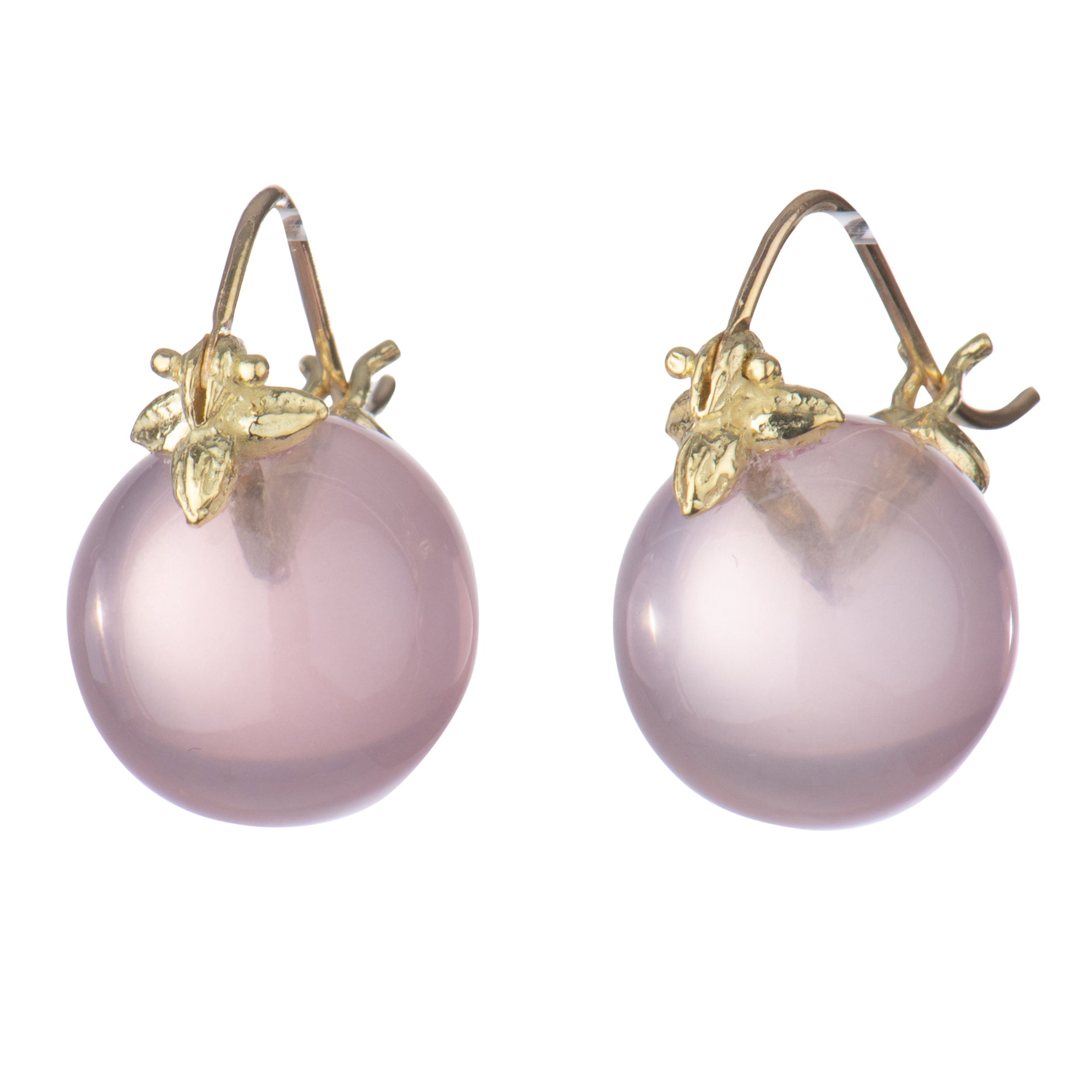 Smooth Round Rose Quartz 18k Flyer Earrings
Sweet pink rose quartz manages to be both innocent and sophisticated in these flawless orbs, which are set with Gabrielle's signature 18k seed flyers. These lovely rose earrings are a simple yet memorable way to profess love. Even if—no, make that especially if— it's love for yourself.
GS508RQtzSmth

—

12mm smooth round flawless rose quartz 18k flyer earrings
---
Free FedEx shipping U.S.
Available for immediate shipment.
---