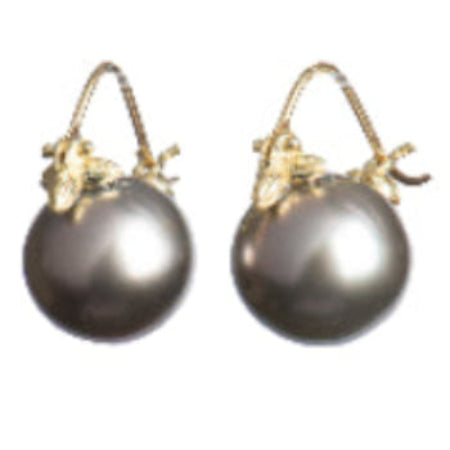 Taupe Tahitian 18k Flyer Earring
Taupe-grey, or greige, as the French would have it, is the chic-est and most wearable neutral, and these 11.5mm Tahitian pearls are lustrous and divine -- and put the word "neutral" to shame. Wear every single day with every single thing. On Gabrielle's signature 18k Flyer setting.
GS518TpTah

—

12mm (slightly squatty shaped) taupe-grey Tahitian pearl 18k Flyer earring
---
Free FedEx shipping U.S.
Product is made to order.
---